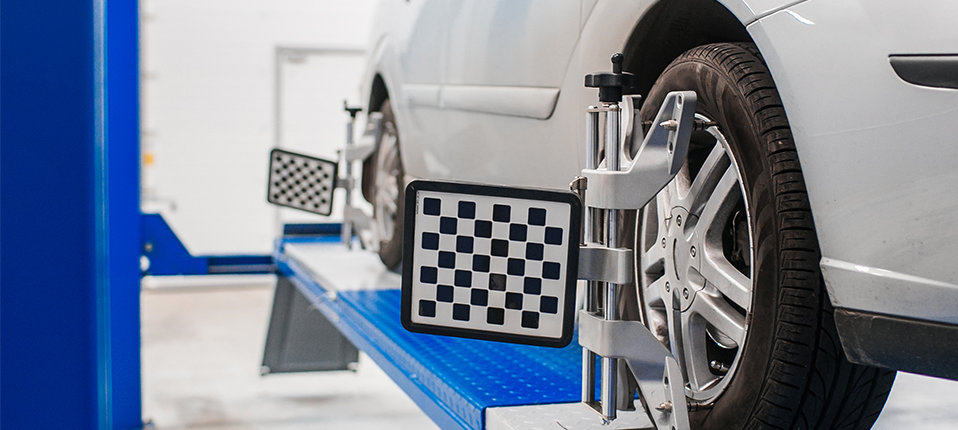 Wheel Alignment in South Normanton
Wheel balancing and alignment specialists serving Derbyshire
Incorrect wheel alignment can cause unnecessary and premature wear on your tyres. It can also give poor steering control while driving. To avoid all these symptoms while driving, simply bring your vehicle to our garage and we will fix it for you. At Pit Stop J28 Ltd, we aim to have your wheels aligned correctly so that your road holding is improved and to maximise the life of your vehicle's tyres.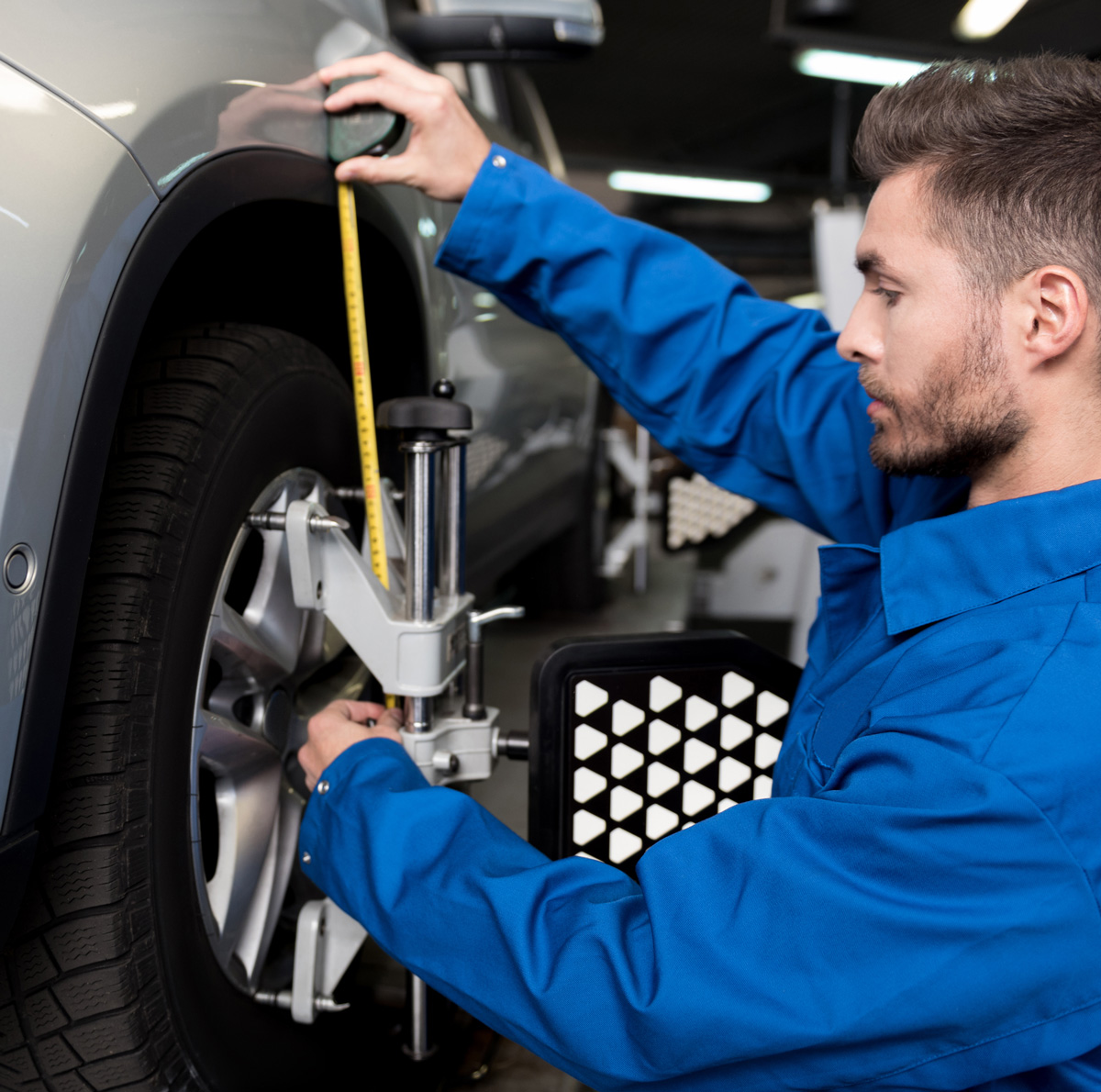 Some of the common causes of misaligned wheels include sudden minor collisions or heavy impacts such as hitting a kerb, pothole or another vehicle. Poor maintenance can lead to excessive wear on parts such as the suspension springs which can also cause misalignment.
There are several symptoms of misaligned wheels including:
Uneven or excessive tyre wear
Vehicle drifting to a particular side when driving
Steering wheel sits at an angle when neutral
Excessive vibrating in the steering wheel when driving
A squealing noise coming from the tyres when driving
If you notice any of these symptoms a professional must take a look at them. Once we have taken the necessary measurements we can then set them to their correct position, eliminating the symptoms associated with misaligned wheels.